Ferrari CEO drives a Tesla, promptly calls electric cars 'obscene'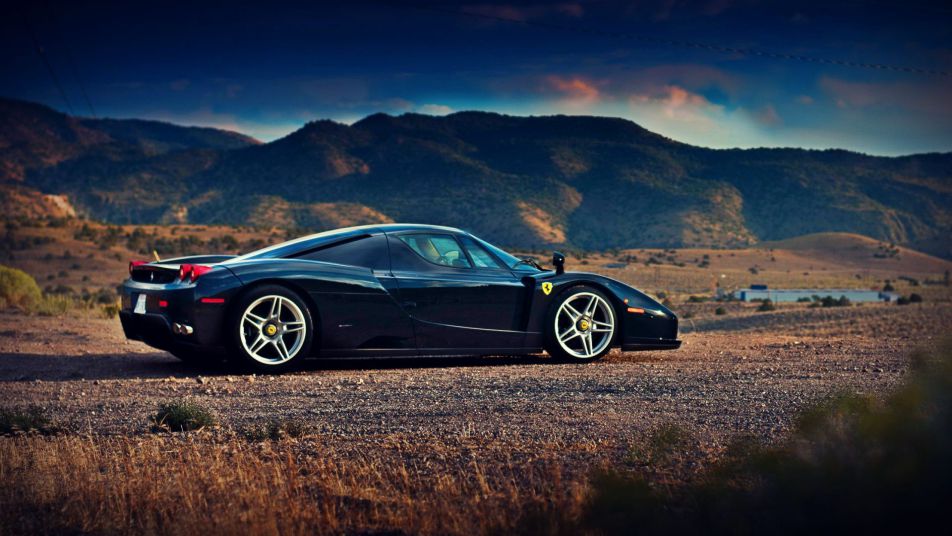 Relative to how fast things typically move in the auto industry (read: not fast at all), Tesla's emergence as a forward-thinking and revolutionary car company seemingly came out of nowhere. While traditional automakers over the years have been quick to scoff at Tesla's prospects for long-term success, the success of the Model S and the recent explosion in Model 3 reservations underscore that Tesla is here to stay.
Speaking to how Tesla is completely turning the auto industry on its head, just yesterday we highlighted a video featuring a drag race between a Tesla Model X and a Ferrari F430. Impressively, the Model X managed to hold its own against the F430 for far longer than you might imagine.
Think about that for a second: we're now living in a world where an SUV can go head to head with a Ferrari and not be blown out of the water. Maybe, just maybe, there's something about the EV revolution that industry incumbents should pay attention to. When Tesla can put out an SUV capable of accelerating form 0-60 in just 3.2 seconds, maybe it's time for auto executives to stop dismissing Tesla out of hand.
That said, perhaps it's time for Ferrari to stop being so stubborn, swallow its pride, and dare we utter it out loud, consider developing an electric car? Various Ferrari models can certainly perform impressively well on the acceleration front, but imagine what the Italian automaker might be able to accomplish with an electric car.
While the notion of an electric car might run counter to Ferrari's DNA, it hasn't stopped other blue chip auto manufacturers like Porsche and BMW from getting in the game. Strictly speaking, Ferrari may not compete in the same space as BMW or Tesla, but that still doesn't explain why Ferrari still seems to view electric cars as something akin to the bubonic plague
Suffice it to say, Ferrari isn't the least bit interested in the EV revolution that appears to be picking up steam with each passing year. Underscoring Ferrari's aversion to all things electric, Ferrari chairman Sergio Marchionne last month said that the idea of a Ferrari without an internal combustion engine would be "an almost obscene concept" and that it's something Ferrari will never do.
A CNN report on Marchionne's remarks reads in part:
It's obscene, he explained, because a crucial part of the Ferrari driving experience is the aggressive sound of the engine.

Marchionne described his experience driving an all-electric Tesla car, which has no internal combustion engine sound at all.

"This is not Ferrari," he recalled thinking as he turned up the radio to fill the silence.

Marchionne also said he has no interest in building a self-driving Ferrari since the Ferrari brand is, fundamentally, about driving.

"You'll have to shoot me first," the auto industry veteran told a room of reporters.
Well, I suppose you can't fault him for being unclear.
Sure, we can understand Ferrari's allegiance to loud cars that run on gasoline; but given Tesla's ability to defy traditional auto conventions with great success, one would think that auto makers would be more willing to look at Tesla with a more objective eye.
Much like in the consumer electronics space, there are certain waves of innovation that companies risk ignoring at their own peril.
Notably, Ferrari isn't the only company that seemingly remains beholden to traditional modes of thinking; there's also Porsche.
While Porsche recognizes the value of an EV – exemplified by their work on the Mission E – the company remains philosophically opposed to self-driving car technology. Just this past February, Porsche CEO Oliver Blume said that no one buys a Porsche because they want to have a computer drive it.
"An iPhone belongs in your pocket, not on the road," Blume said.
Tesla has already influenced a number of automakers like BMW and Ford to take EVs more seriously. I suppose it remains to be seen if Ferrari will ever follow suit, Marchionne reluctance notwithstanding.
SOURCE:CNN
By Yoni Heisler on bgr.com