Oscars 2016: Watch the full 10-minute Chris Rock monologue that has everyone talking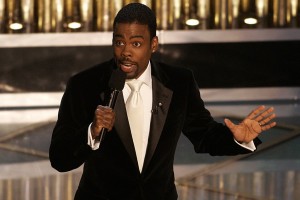 It gets more and more difficult with each passing year to care at all about awards shows. It seems like a new one takes place every single week during awards season and beyond, and many of them are little more than boring popularity contests. If there's one awards show that is still worthy of your attention though, it's probably the Oscars. The Academy Awards is the biggest and the best, and it took place on Sunday night complete with a few big surprises.
There was plenty of chatter about Oscars host Chris Rock leading up to the Academy Awards on Sunday night. Some people thought he would do a terrific job hosting the affair while others were skeptical at best. Now that the show is behind us, there's no question that there are still people on both sides of the fence.
Regardless of where you stand on Chris Rock as an Oscars host, there's no question that his opening monologue from Sunday night's show has people talking.
There was a lot of talk leading up to the 88th annual Academy Awards focused on the fact that all of the nominees in 2016 were white. The controversy even caused some actors to boycott the awards show this year. People wondered if Rock would dance around the subject or tackle it head on, and it didn't take long for awards show viewers to get their answer.
"Is Hollywood racist? You're damn right Hollywood is racist," Rock belted during his opening monologue. "But it's not the racism you know. Hollywood is sorority racist. 'We like you Rhonda, but you're not a Kappa.' "
Rock also had a quick laugh at the expense of Jada Pinkett-Smith, who was one of the most outspoken protestors ahead of this year's Academy Awards. Rock quipped, "Jada boycotting the Oscars is like me boycotting Rihanna's panties. You weren't invited!"
Chris Rock's full 10-minute opening monologue from the 2016 Oscars is embedded below.
By Zach Epstein