Apple is working on long range wireless charging, according to report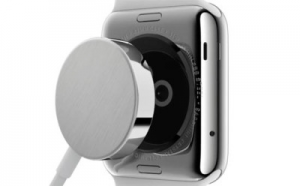 According to a report from Bloomberg, Apple is working on a wireless charging solution that could make its way into the 2017 iPhone. The iPhone maker is working with several partners in the United States and Asia to create a solution where iPhones and iPads can be charged across the room, rather than using an inductive charger and power mat.
Of course, this won't be easy for Apple as they have several technical barriers to break through before this could be made possible. For example, the largest issue with this sort of technology is the loss of power over longer distances. This means the further the device is, the longer it'll take to charge.
Exact details on how Apple plans on overcoming the shortcomings are unclear at this point. The report says Apple is still analyzing this technology and is unsure on how they will implement this feature.
Apple already has a so-called wireless charging technology being used in the Apple Watch, and while it's a great solution, it takes rather long to charge a relatively small battery.
Source: Bloomberg