The coolest thing Sony has built in years might show us the future of computing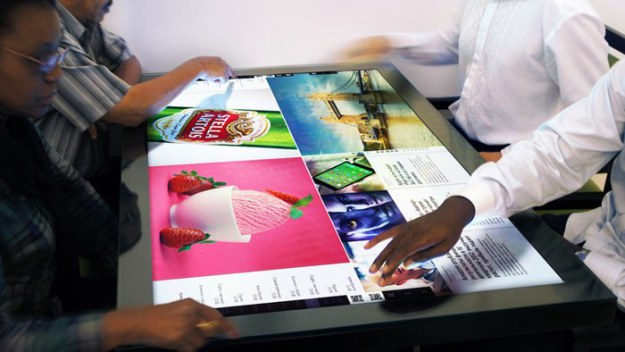 Technology companies have been on a mission for years to turn anything and everything into a touchscreen. We saw one of the coolest examples of this back in October when we told you about the MUV Bird. While the idea that our computing experiences can and should extend off of LCD and OLED screens and onto just about anything around us isn't new, we have yet to see any company show off a solution that is realistic without being cost-prohibitive.That may have just changed, however.Once upon a time, South by Southwest was a music festival. It has since morphed into an everything festival and tech companies often take center stage to show off their latest and greatest products. Concepts also sometimes debut at SXSW, and such was the case with Sony over the weekend.
As noted by several blogs, the company had a number of devices from its "Future Lab" on display at SXSW on Sunday. It may be quite some time before any of these devices materialize, if they ever even make it to the launch phase at all. It's still fun to check out Sony's R&D budget at work though, and one device in particular caught our eye.
Once upon a time, Microsoft built a giant touchscreen table. It was very cool but it was also insanely expensive. But what if there was a device that could turn any table into a touchscreen interface that was responsive and could even interact with objects placed on the table?
That's what Sony's "Interactive Tabletop" concept looks to accomplish, and to be honest, it's one of the coolest things we've seen in a long time. The Verge spent some time playing with it and as we can see in the blog's GIF above, Sony's prototype isn't just functional, it's surprisingly responsive.
Between concepts like Sony's Interactive Tabletop and Microsoft's HoloLens, the future of computing is looking exciting indeed. A couple more images follow below.