Three external hard drives up to 5TB are on sale at deep discounts on Amazon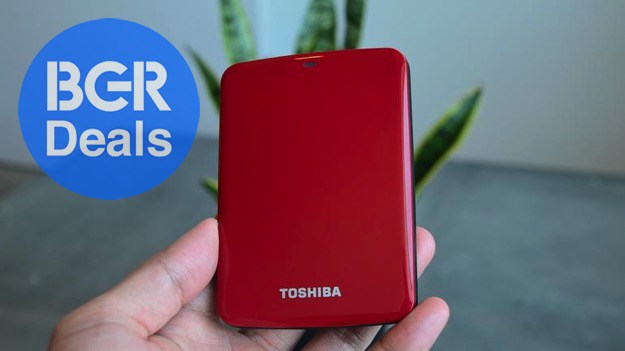 Toshiba is one of the top brands in the world when it comes to storage solutions. The company is known for high-quality products that are typically available at fair prices, so when Toshiba gear goes on sale it's always worth considering. Well wouldn't you know it, Amazon is currently offering bigger-than-normal discounts on three different external hard drives, two of which are available in five different colors each.
Note that all of these sale prices are only good through the end of the day on Saturday, March 5.

Toshiba Canvio Connect II 1TB Portable Hard Drive: $52.99 with free Prime shipping
Toshiba Canvio Connect II 3TB Portable Hard Drive: $109.99 with free Prime shipping
Toshiba 5TB Canvio Desktop External Hard Drive: $134.99 with free Prime shipping