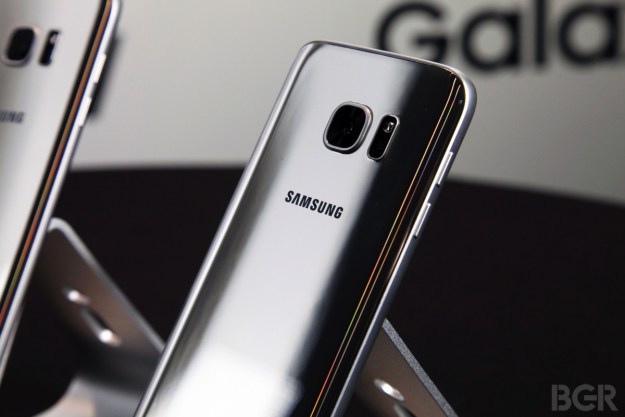 Whichever version of the new Samsung Galaxy S7 or Galaxy S7 edge you purchase, you're getting an amazing smartphone. The new S7 and S7 edge feature best-in-class performance, a display that will knock your socks off, the best smartphone camera in the business, and a design and build quality that are outstanding. Oh, how I wish I could ditch my iPhone and switch to a Galaxy S7 myself. But alas…
If you're not chained to iOS like I am, the Galaxy S7 or S7 edge are definitely the way to go right now. But as it turns out, not all models are created equal. If you buy an S7 from your carrier or from a big retailer like Best Buy, you're getting the model that's slower and has worse battery life. Luckily, the global model is now available unlocked in the U.S. at a
Back in early March, performance tests showed that the U.S. versions of the Galaxy S7 and Galaxy S7 edge are slower than the global models. Separate tests later confirmed as much. Making matters even worse, the U.S. versions were also found to have worse battery life than the international models.
What's going on here? Well, the U.S. and global models are mostly the same, but the U.S. versions are powered by Qualcomm's Snapdragon 820 chipset while the global models utilize Samsung's own Exynos processors. As it turns out, Samsung apparently did a better job of optimizing the phones for its own chipset.
The differences between the models are negligible in most scenarios, but if you want the global version you can now get it in the U.S. at a discount — but only for a limited time. There's a highly rated seller on eBay offering the Exynos-equipped Galaxy S7 for just $599.99 unlocked with free shipping.
We can't vouch for the seller but the account had a feedback rating of 11,665 at the time of this writing and it was 99.2% positive. As far as eBay goes, that's about as safe as you can get.
There's no indication of how many units the account has in stock, so supplies may run out soon.
By Zach Epstein on bgr.com