France wants to fine Apple €1M each time it refuses to decrypt an iPhone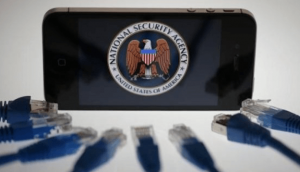 Apple's iPhone encryption woes are far from over, though the company did score a significant victory against the FBI the other day in a similar case. It's not just the U.S. that wants special "backdoor" access to encrypted iPhones, as other countries have similar criminal investigations that might depend on information obtained from encrypted devices and services.
France is apparently studying ways to convince Apple, Google and other tech companies to comply with similar orders. One proposal includes fines of up to €1 million ($1.08 million) per incident each time one of these companies refuses to aide in an investigation.
According to The Local, France Socialist MP Yann Galut proposed an amendment to France law that would see U.S. companies punished for refusing to cooperate with French authorities looking for backdoor access like the FBI is currently seeking.
"We are faced with a legal vacuum when it comes to data encryption, and it's blocking judicial investigations," Galut told Le Parisien. "Only money will force these extremely powerful companies like Apple and Google to comply," he said.
Le Parisien says there were eight recovered phones related to terror attacks that were inaccessible to police. Galut called out tech companies for operating under "total bad faith."
"They are hiding behind a supposed privacy protection, but they're quick to make commercial use of personal data that they're collecting," he said.
The encryption fight is primarily led by Apple and Tim Cook, though other companies have stepped up to defend the need for strong protections built into mobile devices. Google, Microsoft and Facebook are among the tech giants defending Apple's stance against the FBI in the controversial San Bernardino case.
In addition to France, the U.K. also proposed a law a few months ago that would give its intelligence agencies more power when it comes to data collection, and which could potentially affect the way tech companies conduct their business in the country. Initially looking to seek a ban on encryption, the proposed law would only require Apple and other companies to provide customer data regarding communications "where predictable," according to the Daily Mail.
"The Bill clarifies the Government's position on encryption, putting beyond doubt that companies can only be asked to remove encryption that they themselves have applied, and only where it is practicable for them to do so," a Home Office source told the British news site. "This will make clear that the Government is not asking companies to weaken their security by undermining encryption.'
Meanwhile, Apple's battle with the FBI will play out in Congress, where witnesses representing the two parties are scheduled to testify, including the FBI director James Comey and Apple's senior vice president and general counsel Bruce Sewell.