iPhone 6 bursts into flames mid-flight over the Pacific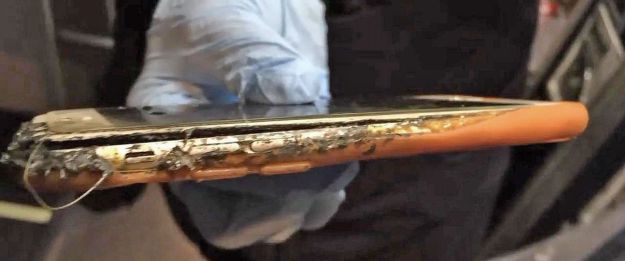 Fires are pretty scary when they occur down on the ground, particularly when they originate from devices you don't expect to burst into flames. However, like other electronics, iPhone do occasionally catch fire when the battery inside them malfunctions. Experiences like that are even scarier on a plane, since even the tiniest fire can cause serious damage and send passengers into a panic.
But last week, an iPhone 6 spontaneously caught fire mid-flight while the plane was over the Pacific on its way to Hawaii.
Anna Crail was watching a movie on her iPhone 6, during her flight to Hawaii, which was her spring break destination go right here. All of a sudden, the device started smoking and caught fire. The flight was carrying 163 passengers from Bellingham to the holiday destination, and it was about 90 minutes away from landing.
"When it started I thought we were going down, and I was like, 'Oh my god, there's a fire on the plane,'" Crail said, according to KOMO News.
"All of the sudden there was like 8-inch flames coming out of my phone," Crail continued. "And I flipped it off onto the ground, and it got under someone's seat, and the flames were just getting higher, and a bunch of people stood up."
The crew put out the fire almost immediately. According to Alaska Air, crews are trained for this type of emergency. The airline, the FAA and Apple are all investigating the matter, ABC News reports.
Even though accidents like this can be deadly, they're not frequent. So don't expect a ban on iPhones or other smartphones from the FAA anytime soon. Hoverboards are banned from flights but only because they have cheap lithium-ion batteries that you stand on, so they're more prone to catching fire than smartphone batteries.