iPhone 6s Plus crushes Galaxy S7 edge in side-by-side speed test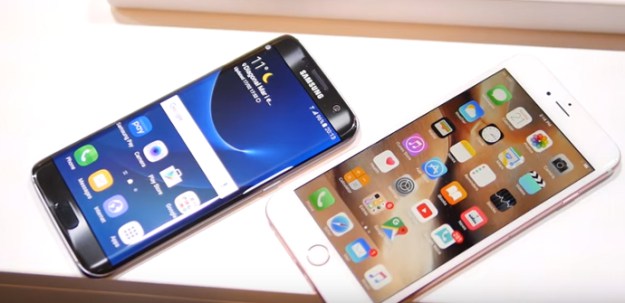 The Galaxy S7 is Samsung's best smartphone to date and it's performed well in stress tests, including water resistance tests and extensive drop tests. Now for the first time, someone has done a side-by-side speed test of the Galaxy S7 and the iPhone 6s and it shows that Apple's flagship phone is still king when it comes to real-world performance.
Specifically, YouTube user Jerome Ortega ran a performance test across various top devices, including the Moto X Pure Edition, the Nexus 6P, the Galaxy S7 edge, and the iPhone 6s Plus.
All devices are running freshly installed operating systems, have no SIM cards, and all have the same apps installed. The point of the test is to see how fast each phone runs a sequence of apps. We've seen this sort of comparison done before between iPhones and other Samsung phones and the iPhone has traditionally come out on top despite having inferior hardware specifications.
In this case, the iPhone 6S Plus has 2GB of RAM and a dual-core A9 chip, while the Galaxy S7 edge has 4GB of RAM and an octa-core Qualcomm Snapdragon 820 processor. Recent tests have shown that the new Snapdragon 820 CPU barely outperforms the A9.
Those of you expecting the Galaxy S7 edge to come out the faster device will be surprised to see the iPhone beating its new rival quite easily, as you can see in the scores in the image above. The iPhone 6s Plus ran through the test cycle with 17 seconds to spare compared to the Galaxy S7 edge.
The iPhone 6s is snappier than the Galaxy S7 edge, which is impressive. For the sake of the argument, we'll note that the Nexus 6P almost matches the Galaxy S7 edge in speed, with the Moto X Pure coming in the last spot.
Check out the full video below.